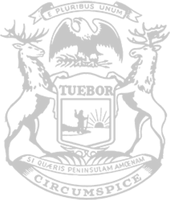 House plan offers additional protections for first responders
State Reps. Ryan Berman, Brandt Iden and Jeff Yaroch have introduced a plan to stiffen penalties for criminals who threaten or carry out targeted attacks on first responders and corrections officers in Michigan.
Berman, who serves as a reserve police officer, said attacks on law enforcement officers and other first responders have increased over the past few years, creating a need for stronger protections.
"Our first responders put their lives on the line each and every day to protect the public," said Berman, of Commerce Township. "It's upsetting to think anyone would become a target just because of the uniform they wear, but that's the unfortunate reality for too many of our emergency personnel."
The new legislation would protect law enforcement officers, corrections officers, firefighters and emergency medical service personnel by providing additional deterrents against crime. Under the plan, anyone who is found to have committed a violent felony targeting a first responder would be subject to two additional years in prison, served consecutively with any other penalties.
In 2016, law enforcement fatalities nationwide rose to their highest level in five years, with 135 officers killed in the line of duty. Michigan was among the five highest-ranking states for police fatalities, according to data from the National Law Enforcement Officers Memorial Fund.
"Our first responders bravely and regularly risk their lives to serve and protect the people of Michigan," said Iden, of Oshtemo Township. "I will stand by them and do everything I can to reverse this alarming trend."
The lawmakers noted that today is Law Enforcement Mental Health Awareness Day, a time bringing attention to the high occurrence of stress-related health issues in police officers.
"I speak from experience when I say the job is dangerous enough, even without people out there who target you because you have a patch on your sleeve," said Yaroch, who served as a firefighter and paramedic in Clinton Township for more than 25 years before taking office. "We must do everything we can to protect the people who protect us."
House Bills 4337-39 have been referred to the House Judiciary Committee for consideration.
###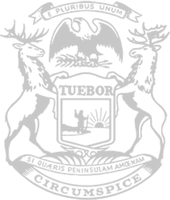 © 2009 - 2020 Michigan House Republicans. All Rights Reserved.
This site is protected by reCAPTCHA and the Google Privacy Policy and Terms of Service apply.