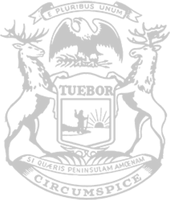 House approves Rep. Whiteford's plan to ensure parolees address mental health needs
RELEASE
|
December 10, 2019
Measure would create seamless transition for inmates returning to society
State Rep. Mary Whiteford's plan to ensure people who are treated for mental health and substance abuse disorders in prison continue receiving treatment upon their release was approved today by the Michigan House with overwhelming bipartisan support.
Whiteford, of Casco Township, said about 20 percent of the inmates in the state prison system require mental health services.
"Former prisoners with mental health and substance use disorders frequently lack access to the care they need after they're released," Whiteford said. "This is one of the things that causes many people to get caught in a revolving cycle of involvement with our criminal justice system."
Her legislation would require the Michigan Department of Corrections to create a pre-release mental health discharge plan for each prisoner receiving mental health services or medication before he or she is released on parole.
The discharge plan would include:
A mental health assessment.
Identification of risk factors related to transportation, housing and family stress.
An appointment scheduled after release with a mental health professional.
If the prisoner is taking mental health medications, steps that will provide the prisoner with medications between his or her release and appointment.
An assessment of whether the prisoner is eligible for Medicaid or Medicare.
Whiteford, a registered nurse who chairs the House's budget subcommittee for the Department of Health and Human Services, said she is committed to working with her colleagues on the Appropriations Committee to set aside funding to establish the discharge program.
"By taking this proactive approach, we can improve outcomes for prisoners released on parole, reduce the number of people who reoffend and ultimately reduce taxpayer dollars spent on prisons," Whiteford said.
House Bill 4700 now advances to the Senate for further consideration.
###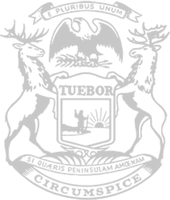 © 2009 - 2021 Michigan House Republicans. All Rights Reserved.
This site is protected by reCAPTCHA and the Google Privacy Policy and Terms of Service apply.