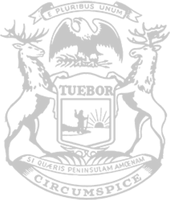 Glenn: Governor did not hire a true independent investigation for Edenville Dam
Gov. Gretchen Whitmer late this week hired a team to investigate the Edenville Dam, claiming it's an independent firm. Rep. Annette Glenn, R-Midland, said the firm she hired is still not acceptable and responded with the following:
"The proposed investigation does not meet my definition of a truly independent investigation that flood victims in Midland County and elsewhere deserve.
"First, the investigators were chosen and paid for by the owner of the dams. Second, the investigators are approved by and overseen by the state agency responsible for the dams' safety. Both the owner and the state agency are currently being sued for their alleged culpability in the dams' failure.
"Finally, the investigation must go beyond just an engineering assessment of why the structures failed. We also need an investigation into why the state's regulatory system obviously failed and what role the state's misplaced priorities played, weighing mollusks and snails as more important than protecting the people of Midland and Sanford.
"Once again, on behalf of flood victims who are suffering the loss of their homes and livelihoods, I call on the governor to stop ignoring the bipartisan call for a truly independent investigation that's not chosen by, paid for by, and overseen by the very individuals and agencies who are being sued.
"If it would be helpful to the governor, with her consent, I will take personal responsibility for recruiting an expert team of investigators with the assistance of engineers at The Dow Chemical Company, Three Rivers Corporation, and other sources outside our own state government to conduct an investigation that flood victims and all taxpayers can take seriously."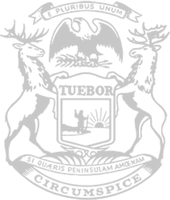 © 2009 - 2022 Michigan House Republicans. All Rights Reserved.
This site is protected by reCAPTCHA and the Google Privacy Policy and Terms of Service apply.