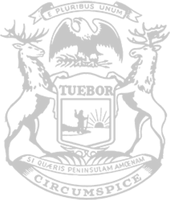 COLUMN: We must work together to help our communities safely recover from COVID-19
By State Reps. Ben Frederick, of Owosso, and Graham Filler, of DeWitt
A month into Michigan's COVID-19 stay-at-home order, we've both heard hundreds of heart-wrenching stories from people in our communities who are struggling.  
There's no doubt everyone is worried about their loved ones and the possibility of them contracting the virus. We both have vulnerable family members and friends, both know people who are infected with this virus and, tragically, we have lost a colleague in the House to it as well.  Many are also worried about feeding their families, paying their bills and protecting their livelihoods. Others are facing mental health battles, substance abuse disorders or situations where they're forced to put off "non-essential" medical procedures that could lead to further health problems if they're not addressed soon.
While it's clear we cannot carry on like this forever, we also must acknowledge that we're a long way from getting back to our normal routines. People are starting to get restless – and we don't blame them. Not knowing what the future holds for our state is hard. People deserve some peace of mind about what comes next. That's why we came together with our colleagues in the House to develop a plan that takes a regional approach to reopening the economy.
The centerpiece of the entire plan is safety – falling back on widespread testing, scientific data and advice for medical professionals combined with implementing safety protocols for business and public spaces. Here are some of the highlights of the plan:
A task force – including the chief medical officer and other representatives from Gov. Whitmer's administration, the Legislature and outside groups – would help assign counties into one of three tiers and make weekly public recommendations to the governor based on data such as hospital administration rates, health system capacity, prevalence and spread of COVID-19, and other factors. This critical data has been requested on an individual hospital basis so informed decisions can be made.
Wayne, Oakland and Macomb counties – which have the overwhelming majority of COVID-19 cases in the state – would be in the tier with strictest restrictions. The basics of the stay-at-home order would remain in place in this region, while also following the best practices of other states and implementing the latest federal Cybersecurity and Infrastructure Security Agency (CISA) guidelines.
The second tier of counties might have heightened prevalence and risk associated with COVID-19, but they haven't been hit as hard as Metro Detroit. These counties should have restrictions in place with modifications – allowing necessary gatherings such as small family events and funerals, and allowing travel between residences while still discouraging non-essential travel. Other restrictions should be lifted so residents in these counties can have elective surgeries, and enjoy more outdoor activities while maintaining social distancing guidelines.
Counties with the lowest prevalence of the virus could move toward normalcy more quickly. The stay-home order could be lifted for residents not at high risk of COVID-19 and its complications, while keeping necessary restrictions to protect public health such as the ban on large public gatherings. People would be allowed to return to work if it can be done safely.
To protect public health, the task force will keep a close watch on what's gone on in the state and make frequent recommendations to the governor to reflect changes in coronavirus activity. If a county started to see an alarming increase of COVID-19-related hospital admissions, it could be elevated to a higher tier, just like counties would fall to lower tiers as pressure on our hospitals drop off.
The same task force would help determine which jobs and activities could be resumed safely, using the federal CISA guidelines as a foundation. These guidelines are already being used in many other states and are not as restrictive as the prohibitions currently in place in our state.
We see this as a reasonable plan that can and should receive bipartisan support. The governor has already given an indication that she's interested in taking a regional approach to re-engaging the economy, and we share in her mission to prioritize public health. We hope to work with her in the coming weeks to start taking steps toward reopening our state.
###
State Rep. Ben Frederick represents Shiawassee County and portions of Saginaw County in the Michigan House.
State Rep. Graham Filler represents Clinton County and a portion of Gratiot County.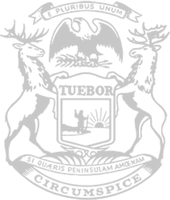 © 2009 - 2021 Michigan House Republicans. All Rights Reserved.
This site is protected by reCAPTCHA and the Google Privacy Policy and Terms of Service apply.