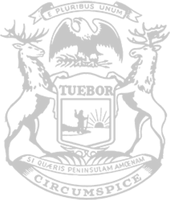 COLUMN: Resources are available for workers, small businesses affected by coronavirus
Right now, everyone is feeling the impact of the coronavirus and the steps that have been taken to keep people safe from exposure. These safety measures are important – particularly for our seniors and people with underlying health conditions. But it does come at a temporary cost to our economy, including many of our job providers, their employees and the families who rely on them.
It's important to remember that the more we do to slow the spread of COVID-19, the sooner we will win this fight and fully return to our cherished way of life and daily routines.
Please know I'm advocating with everything I've got to get the governor to move in a direction that is mindful of the hardship her orders are placing on families and businesses who are trying to make ends meet. In the meantime, I want to make sure people know about the resources available to the workers and small-businesses owners who have been hurt by mandatory closures:
Expanded unemployment benefits
An executive order has been issued to make it easier for people to qualify and apply for unemployment.  The measure allows unemployment benefits to be increased from 20 to 26 weeks, increases the application eligibility period from 14 to 28 days, and suspends the normal in-person registration and work search requirements.
Under the order, employers will not be charged for unemployment benefits if their employees become unemployed because of an executive order requiring them to close or limit operations. 
Eligible residents can apply for unemployment benefits online at Michigan.gov/UIA. A factsheet on how to apply for benefits can be found here.  
Emergency aid for small businesses
The Michigan Strategic Fund has approved a $20 million economic relief program meant to help struggling small-business owners make payroll and cover their bills during the COVID-19 outbreak. The Michigan Economic Development Corporation will oversee the distribution of $10 million in grants and $10 million in low-interest loans to businesses across the state. Additional information about the Michigan Small Business Relief Program can be found online at michiganbusiness.org/covid19.
The MEDC's call center also stands ready to support businesses looking for assistance through other available state programs. For more information, call 888-522-0103 or visit www.michiganbusiness.org.
The U.S. Small Business Administration (SBA) recently approved a statewide Economic Injury Disaster Loan declaration. This means Michigan small businesses, small agricultural cooperatives, and nonprofits with substantial economic losses because of the outbreak can apply for low-interest loans as part of $1 billion in funding made available by Congress earlier this month. The application for disaster loan assistance is available at disasterloan.sba.gov/ela.
Providing accurate information
This public health crisis is evolving daily, and it is important to seek information from reliable sources.
The Michigan Department of Health and Human Services has public health experts available to answer questions about COVID-19 and direct residents to the right resources in their local communities and within state government. Residents can call 1-888-535-6136, email [email protected] or visit www.michigan.gov/coronavirus to find the answers they need.
As always, please feel free to reach out to my office with any questions or concerns. While my staff is working remotely during this time, you can still reach us by calling (517) 373-1706 or emailing [email protected].  
During this time, let's be fearless and positive in the face of uncertainty, holding on to hope, because fear can spread as quickly as this virus – and we simply cannot allow that to happen. I know the people of Lenawee County, and I know our state. I have confidence in our communities and in God. We have the resiliency needed to win this fight.
###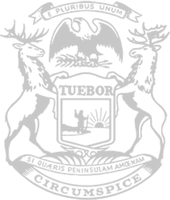 © 2009 - 2021 Michigan House Republicans. All Rights Reserved.
This site is protected by reCAPTCHA and the Google Privacy Policy and Terms of Service apply.