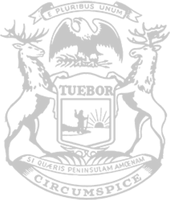 COLUMN: Governor's budget cuts bad for Michigan and our community
Education, public safety, health care for rural communities, veterans' services, support for children with autism – I was surprised and confused to see all these programs targeted by Gov. Whitmer's red pen last week.
Her reasoning? She says the cuts were made in attempt to get Republican legislators back to the negotiating table on road funding.
I want to see our crumbling roads fixed just as badly as the governor and families all across our state. But I'm not willing to use the programs people in our communities depend on as bargaining chips in a game of political poker.
I'm big on working across the aisle to find solutions, and I'm more than willing to have a productive discussion on road funding. The problem is that, so far, the governor has been unwilling to consider anything other than the 45 cent per-gallon gas tax increase she proposed. As legislators, we have an obligation to listen to our constituents when they tell us they cannot afford an additional $6 to $10 per fill-up. When the governor didn't get her way, she walked away from negotiations on the roads and the budget.
So, with the Oct. 1 constitutional deadline approaching, we worked across the aisle in the Legislature to build a budget that put more money toward roads and schools while maintaining funding for essential services. I was pleased with the budget plan we approved – until the governor started slashing.
Let me she just a few of the areas hit hardest by the governor's cuts:
Public safety
The governor's actions are going to reduce the number of police patrolling our communities. She eliminated all $13 million in funding for the secondary road patrol program. The program, created in 1978, provides grants that allow local sheriffs to hire deputies focused on patrolling roads in rural areas. Both Clinton and Gratiot counties depend on this funding, and each stand to lose more than $100,000 with the governor's cuts. She also cut nearly $15 million from a statewide fund that reimburses county jails for holding state prisoners – local communities use that money for many different law enforcement services.
Rural schools
For more than 15 years, the state has helped small, isolated school districts with 7.7 or fewer pupils per square mile offset higher costs incurred for transporting students. The Legislature's budget included a tiered formula for an even wider distribution of funds this year. Instead, Gov. Whitmer eliminated all the funding.
Ashley Community Schools, Fulton Schools and Ithaca Public Schools were all counting on receiving an additional $51 per student through this program. If the program had expanded as the Legislature intended, Fowler Public Schools was in line to receive an additional $38 per student and Pewamo-Westphalia Community Schools and Ovid-Elsie Area Schools were each in line to receive an additional $26 per student.
Health care services for rural communities
Michigan's 35 critical access hospitals provide people vital access to quality health care services, but inadequate Medicaid reimbursement rates have left many of them struggling to continue providing care. The Legislature-approved budget included $34.2 million in Medicaid reimbursement rates for critical access hospitals, including Sparrow Clinton Hospital in St. Johns. The Legislature-approved budget also included about $8 million more for rural hospitals to provide obstetrical care and $16.6 million to help rural hospitals provide care to low-income residents. The governor rejected all this funding.
The budget plan we approved in the Legislature had funding for these programs and more, but the governor decided to use her executive power in a reckless power grab. She seems to have forgotten that this isn't a game. Her actions have serious consequences for Michigan families.
I'm interested in continuing the conversation on road funding, but I'm not willing to use people as pawns in the negotiations. We must restore funding for the critical programs eliminated by the governor's cuts before road funding negotiations can resume in good faith.
###
State Rep. Graham Filler of DeWitt is serving his first term in the Michigan House representing residents of Clinton and Gratiot counties. A former assistant attorney general, he now serves as chair of the House Judiciary Committee.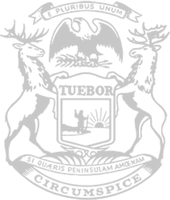 © 2009 - 2020 Michigan House Republicans. All Rights Reserved.
This site is protected by reCAPTCHA and the Google Privacy Policy and Terms of Service apply.