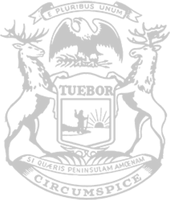 COLUMN: Auto insurance rate relief is on the way
Michigan residents have been calling for auto insurance reform for decades. The high cost of insurance was the most common complaint I heard from people in our district. I promised to correct the broken system, and that goal was achieved our historic bipartisan reform plan was signed into law on May 30.
Understandably, people now want details. They want to know what is changing and when they will finally see rate relief reflected in their bills. I will do my best to cover the most common questions here, but I'm always happy to answer specific questions for anyone who contacts my office.
My favorite part of the new law is that it finally provides Michigan drivers with choice. Up until now, Michigan was the only state in which drivers were forced to pay for unlimited personal injury protection coverage through their car insurance – even though 99.9 percent of all accidents result in less than $555,000 of medical bills.
Starting in July 2020, many drivers will be able to opt out of personal injury protection altogether, including seniors with retiree health coverage such as Medicare and those with health insurance policies that cover car accident-related injuries. Others will be able to continue with unlimited coverage or choose limits of $250,000 or $500,000. A $50,000 option will be available for drivers on Medicaid.
Drivers and their families will have the freedom to choose whatever plan they feel best meets their needs and still see savings.
The new law guarantees savings in the personal injury protection portion of policies as follows:
100 percent for drivers choosing to opt out of PIP coverage
45 percent for drivers choosing the $50,000 coverage level
35 percent for drivers choosing the $250,000 coverage level
20 percent for drivers choosing the $500,000 coverage level
10 percent for drivers choosing to continue receiving unlimited coverage
The new law also reins in the out-of-control medical charges for auto accident injuries that were allowed under the old system. Here's a glaring example: No-fault auto insurance paid an average of $3,278 for a lower back MRI in Detroit while Medicare paid $484 for that same MRI, according to a report published in 2013.
We stop this unfair practice by establishing a reasonable fee schedule. Hospitals will no longer be allowed to charge car accident victims three or four times more for procedures, which means drivers who choose lower personal injury protection coverage levels will see their medical benefits stretch even farther.
The final key to driving down rates is to crack down on people who abuse the system. An estimated 10 percent of all car accident claims nationwide contain some aspect of fraud. In Michigan, that figure has been as high as 18 percent. The new law requires the fraud division of the Department of Insurance and Financial Services (DIFS) to crack down on fraudulent claims.
This historic reform is a product of legislators working across party lines to reach a compromise and end Michigan's dubious distinction as the state with the most expensive car insurance rates in the nation. The bipartisanship and teamwork that was illustrated to achieve this solution makes me extremely proud to play a part in the process.
Please feel free to reach out to my office at (517) 373-1778 or email [email protected] with any questions.
###
(548 Words)
— State Rep. Graham Filler of DeWitt is serving his first term in the Michigan House representing residents of Clinton and Gratiot counties. A former assistant attorney general, he now serves as chair of the House Judiciary Committee.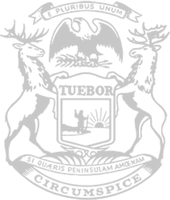 © 2009 - 2020 Michigan House Republicans. All Rights Reserved.
This site is protected by reCAPTCHA and the Google Privacy Policy and Terms of Service apply.