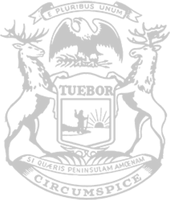 Cole to U.S. Forest Service: Caring for our waters and riverways is crucial
State Rep. Triston Cole today praised the decision of the U.S. Forest Service to implement new plans to educate the public on river stewardship and safety, rather than move forward with a proposed ban on alcohol on three Michigan waterways.
"Taking care of our waters and riverways is crucial to good conservation and I appreciate the Forest Service taking steps to educate and encourage the public to be better stewards of our natural resources, rather than promulgate new rules that would only hurt our tourist communities," Cole said of the new plan.
These plans include providing litter bags for river travelers and organizing litter cleanup days.
When the Forest Service first came out with its proposed rule banning the use of alcohol, Cole stood up for Michigan's northern communities that rely heavily on river tourism. According to an economic impact study of Michigan's tourism industry, 5.6 million people made trips to Michigan from outside the state in 2017 and spent $2.1 billion in communities and at local businesses across the state.
"Remember, always pick up your trash in our waters and in our forests," Cole said. "Clean up takes seconds, leaves our waterways better than we found them, and makes everyone's adventure more enjoyable."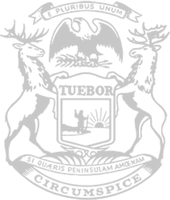 © 2009 - 2021 Michigan House Republicans. All Rights Reserved.
This site is protected by reCAPTCHA and the Google Privacy Policy and Terms of Service apply.