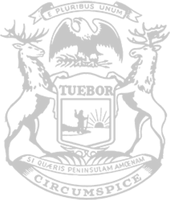 Chair Hernandez demands better communication when the state responds to environmental, health threats
Rep. Shane Hernandez of Port Huron – chair of the Michigan House Appropriations Committee – today demanded better communication and collaboration when the state responds to environmental contamination threats.
Hernandez led a committee hearing to review how the state responded and communicated with local governments and legislators related to Electro-Plating Services in Madison Heights and ownership-related properties in Sanilac County and Detroit.
"This is an issue of great importance to the state of Michigan, the health and safety of its people, and the future of our Great Lakes," Hernandez said. "We must take a deep look at past and present experiences to learn from them and make changes for the better moving forward. It's part of our job as the committee that oversees the tax dollars of Michigan's hard-working residents.
"There must be improvement — and collaboration from all levels of government and all entities involved is the best way to make those improvements. We can do a better job of working together."
The contamination response issue was highlighted in late December 2019 with the discovery of a toxic green liquid oozing onto the shoulder of I-696 near Madison Heights. The source of the contaminant – including hexavalent chromium, PFAS and other toxins — was determined as the former Electro-Plating Services site, which has a history of compliance violations dating back to the 1990s. The site was the subject of a $1.5 million cleanup from the federal EPA in 2017. A 2019 assessment concluded there was a low risk for the site's contaminated soil and water to move offsite.
This month, state authorities also responded to concerns on property affiliated with the same owner, Gary Sayers, in Detroit and Sanilac County's Marion Township.
Sanilac County officials including Emergency Management Coordinator Todd Hillman, Drain Commissioner Greg Alexander and Marion Township Supervisor Kurt Shubel testified at today's hearing. Several officials from Madison Heights and Oakland County testified, as did Liesl Clark, director of the Michigan Department of Environment, Great Lakes and Energy.
"We want to make sure the state is aggressive when we know there is a serial contaminator like Gary Sayers involved. These types of cases should be prioritized," Hernandez said. "There are frustrations from local officials about how they found out about these situations, and I share these frustrations.
"This hearing is a good first step in what will be an ongoing conversation about how we invest in and communicate about environmental cleanup as a state. This is not about pointing fingers. This is about finding solutions."
###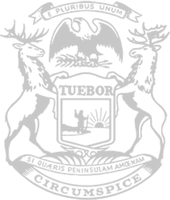 © 2009 - 2020 Michigan House Republicans. All Rights Reserved.
This site is protected by reCAPTCHA and the Google Privacy Policy and Terms of Service apply.