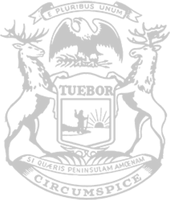 Chair Hernandez demands answers from governor about COVID-19 contract connected to Democratic operatives
Rep. Shane Hernandez of Port Huron – chair of the Michigan House Appropriations Committee – today sent a letter to Gov. Whitmer asking how and why a contract related to COVID-19 response was awarded to a company heavily involved in Democratic political campaigns.

The Michigan Department of Health and Human Services announced Monday it is contracting with Every Action VAN – which media reports say has overlapping leadership with a company called NGP VAN — "to provide software to help organize remote phone banking and track information and contacts" in a COVID-19 tracking program. NGP VAN advertises itself as the "leading technology provider to Democratic and progressive campaigns" – which raises several questions, Hernandez said.

"I want to know how Gov. Whitmer's administration decided to hire this company without a competitive bid process, or letting the Legislature – charged with ensuring accountability within state government – know about it," Hernandez said. "I want to know what safeguards the governor has in place to ensure the information gathered during this COVID-19 response doesn't wind up in the hands of any campaigns. When reading the press release that the administration put out in response to media reports that this was being done, I found myself questioning if the governor is fully aware of which companies are being awarded contracts, or if this was an intentional decision for political gain."

The DHHS initiative, called contact tracing, is supposed to help find who might be infected with COVID-19 and trace their physical interactions to identify trends and possible virus hotspots. More than 2,000 people across the state have volunteered to help with the project.

In his letter to the governor, Hernandez wrote: "I hope that you agree that using a company so closely intertwined with partisan political campaigns has no place in our state's response to COVID-19 or anything to do with sensitive personal health information."

Hernandez reiterated the Legislature should and will continue its oversight role of state government during the COVID-19 response.

"I am committed to efforts to fight COVID-19 and keep Michiganders safe," Hernandez said, "but I also must ensure it is done responsibly and with accountability. I am hopeful the governor can explain what happened here to ensure the best interests of Michigan residents are protected."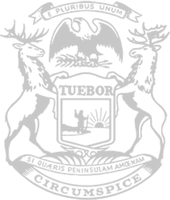 © 2009 - 2021 Michigan House Republicans. All Rights Reserved.
This site is protected by reCAPTCHA and the Google Privacy Policy and Terms of Service apply.