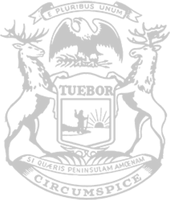 Chair Hall, House committee to hold public hearing on governor's abrupt vaping ban
RELEASE
|
September 10, 2019
State Rep. Matt Hall (R-Marshall) today announced the House Oversight Committee will hold a public hearing on Thursday to discuss Gov. Whitmer's recent emergency declaration to ban the sale of flavored nicotine products for people of all ages in Michigan.
Hall, who chairs the Oversight Committee, said the committee is holding the hearing to gather insight on the vaping industry, what a statewide ban on flavored nicotine products could mean for communities across the state and the impacts of the governor's emergency rules.
"Governor Whitmer's declaration to ban an entire industry without public comment lacks the transparency that citizens deserve from their government," Hall said. "There needs to be more accountability, which is why the House Oversight Committee will hold a public hearing this week. Regardless of one's stance on flavored nicotine vaping products, the governor should have at least provided ample opportunities for people to have their voices heard."
The Oversight Committee will meet at its regular time and location, 10:30 a.m. in Room 326 of the House Office Building, 124 N Capitol Ave, Lansing. Meetings are open and available to the public.
Last week, through a declaration of emergency, Gov. Whitmer ordered the Michigan Department of Health and Human Services (DHHS) to create administrative rules banning the sales of flavored nicotine vaping products in retail stores and online – making Michigan the first state to issue a ban on such products for people of all ages.
Vagueness in Michigan law permits these rules to be made by DHHS in the event of a declared public health emergency that may completely bypass the Legislature, and when approved, have the full force of law. Although DHHS has yet to file the vaping ban rule, when authorized the ban will be effective immediately and last for six months. Michigan businesses would then be given a 30-day window to comply.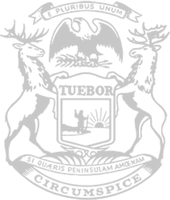 © 2009 - 2021 Michigan House Republicans. All Rights Reserved.
This site is protected by reCAPTCHA and the Google Privacy Policy and Terms of Service apply.