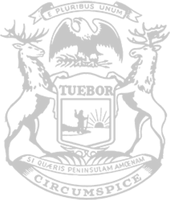 Allor PFAS contamination proposal approved by House Committee
The House Natural Resources and Outdoor Recreation Committee today approved Rep. Sue Allor's proposal to contain and control PFAS contamination caused by AFFF fire-fighting foam.
"We are working diligently to try and address the use of PFAS-containing AFFF firefighting foam, a major concern is that unreported use of this product puts Michigan at risk," said Allor, of Wolverine. "Proper and consistent accounting of AFFF being used is a common sense and necessary step to help us avoid future environmental hazards. This plan treats the use of AFFF foam just as any other known contaminant, by requiring reporting to proper authorities."
Allor's plan provides a regulatory structure and turn-in program for PFAS-containing AFFF firefighting foam. It would require fire departments to report use of firefighting foam containing PFAS to the Michigan Department of Environment, Great Lakes, and Energy (MDEGLE) within 48 hours, including:
The purpose for which the foam was used
The specific location it was used
The quantity of concentrate and water used
The water body potentially affected by any runoff, with specific information on where it could flow;
Practices used for proper cleanup and disposal.
The plan also instructs MDEGLE to establish a collection program for fire departments to safely dispose of AFFF foam.
AFFF foam is used by fire departments to suppress petroleum-based fires. While manufacturers voluntarily stopped making PFAS-containing foam in 2002, in exchange for a safer alternative, many facilities still have the older foam on hand. The military has begun efforts to eliminate these inventories, and the U.S. Environmental Protection Agency has initiated its rule-making process to regulate all forms of PFAS.
"With this plan, Michigan will continue to lead other states across our nation in regulating these dangerous chemicals," said Allor. "I will continue to do my part in leading the way on this emerging environmental issue."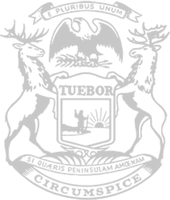 © 2009 - 2020 Michigan House Republicans. All Rights Reserved.
This site is protected by reCAPTCHA and the Google Privacy Policy and Terms of Service apply.