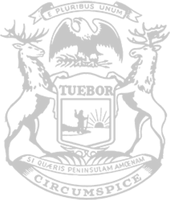 Alexander: The Legislature will pick up where the governor's failed leadership left off
This year's budget process has got me thinking about what leadership for our state should look like to continue moving Michigan forward.
One thing has become very clear to me: Governor Whitmer is saying one thing to the public and then doing the opposite. I am deeply disappointed in a leader who believes this is an acceptable way to govern.
Earlier this year, Whitmer attended the groundbreaking of a housing development for our own Andy's Angels, called Andy's Place. This transitional housing complex will serve those fighting opioid addictions. "The crisis that we're confronting as a state is powerful," the governor said at the time. "It does not discriminate, it does not abate. We must fight it. Andy's Place is going to be one of those places that changes lives and improves them for the better."
It surprises me that just a few months after attending this groundbreaking, she was willing to eliminate $750,000 included in this year's budget for this local housing complex. This one-time allocation was set aside to help with establishing the security system needed to move Andy's Place forward. This project is the first of its kind in the nation to significantly address the long-term health care that's needed for complete recovery – and, now, the governor has put it on hold.
Beyond surprised, I am troubled that Andy's Place was a casualty in the governor's 147 line-item vetoing spree of the Legislature's bipartisan state budget. Beyond the obvious harm this does to our community, this veto puts on full display the carelessness of the governor's tactics. For Jackson, it feels like passing the budget is just a game to her.
She called for additional funding for our schools but chose to cut millions of dollars to students in public charter schools.  She pledged to fight for more funding for roads and bridges but turned down $350 million for road and bridge repairs. These are the same bridges she stood under, declaring additional funds are needed for the safety and well-being of the public.
Gov. Whitmer thinks she can use clever political tactics to get her way, but what she forgets is this: while the Governor wages political battle in Lansing, real people bear the cost.
The Legislature will take up the work before us and demonstrate the leadership the people of Michigan deserve. To me, leadership is not a game – it is a responsibility I take seriously. As your state representative, I will work to protect Michigan families and have the backs of the people I have been elected to serve.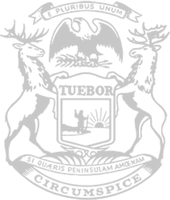 © 2009 - 2020 Michigan House Republicans. All Rights Reserved.
This site is protected by reCAPTCHA and the Google Privacy Policy and Terms of Service apply.